Davis Kelin Law Firm has…
A proven track record of taking on cases that  are passed up by competing firms only to be won by US. For the last 11 years, Ben Davis and Zacheree Kelin have represented some of the most disadvantaged clients… Thanks to the hard work done at Davis Kelin, clients have walked away with payouts to FULLY compensate for long-term damages.
Punishing the wrongdoer is OUR specialty.
We do what we do in order to compensate the victim's loss first and foremost. Litigation is expensive, but seeking justice for the victim is our priority. OUR firm has represented victims since 2007. OUR goal has remained the same: to end the tortfeasor's ability to take advantage of our clients. We do this by taking away their ability to benefit from a short-term gain and ENSURE others are held accountable if they attempt to do the same.
Injury victims will continue to decrease by enforcing the rules through the civil justice system. We have made an impact in New Mexico by STOPPING companies, professionals and individuals from unfairly gaining an advantage over our clients.
Davis Kelin Law has an undisputed history of representing the LITTLE GUY. You can count on us for ANY civil matter big or small involving medical malpractice, personal injury, mass tort, wrongful death, professional malpractice, bad faith insurance, nursing home abuse, and car, bike or truck accidents.  We Represent ALL of  New Mexico. Give us a CALL today to discuss your case!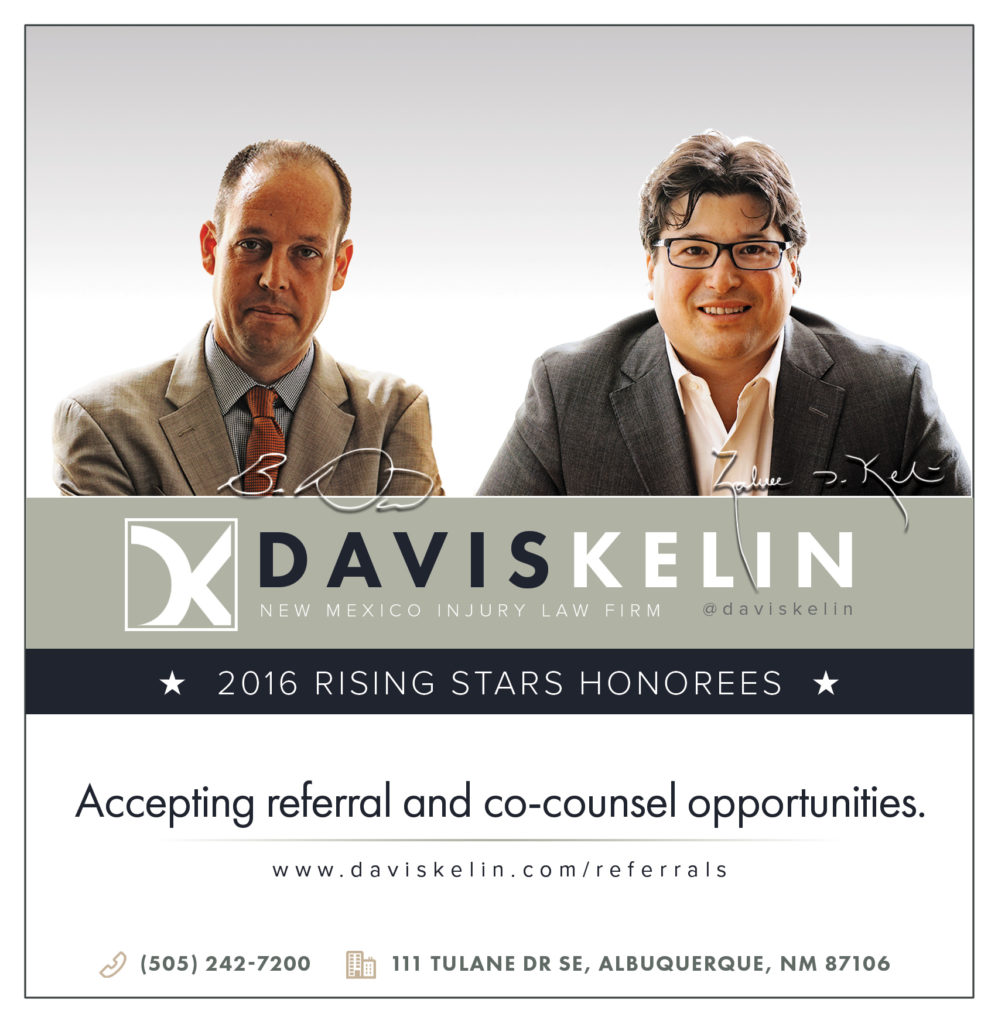 Davis Kelin is recognized as the leading wrongful death attorney in New Mexico and as the leading personal injury firm for Albuquerque and the surrounding Metropolitan Area. Ben and Zacheree received the 2016 Rising Stars Super Lawyers Honoree. Books have been published through the firm on Medical Malpractice and Mesothelioma.