Validity of UM/UIM Stacking Rejection Form In English Provided To Spanish Speaking Insured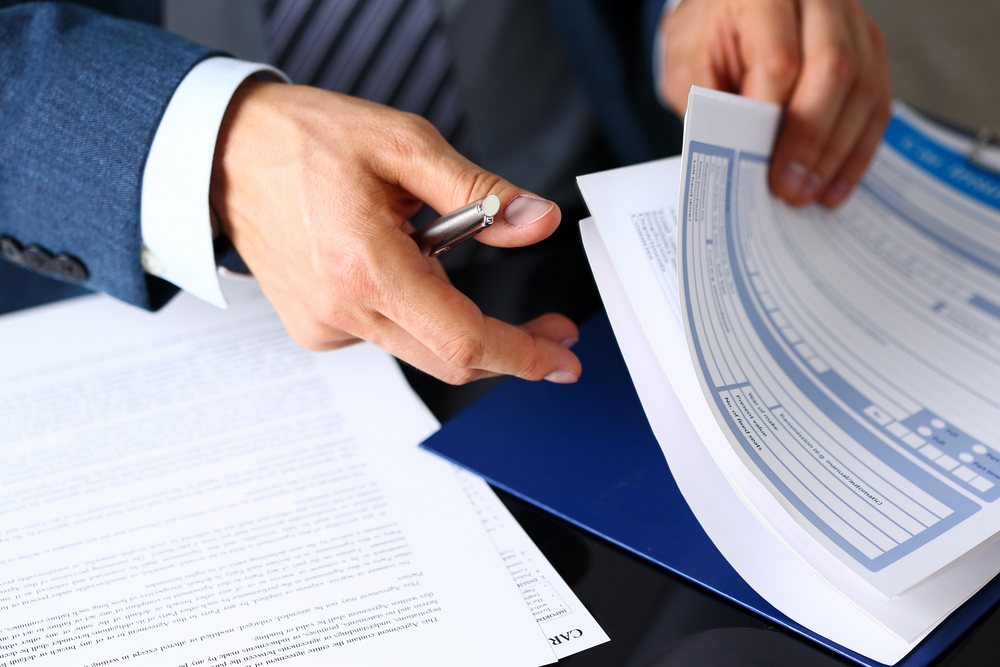 Davis Kelin Law Firm goes into the details of Mendoza v. Loya Insurance Company brought before Judge Chavez-Ortega in New Mexico and how the requirements are met when a Spanish speaking insured is given a UM/UIM stacking rejection form.
Lilia Mendoza was the plaintiff in this case. She suffered minor injuries and was covered by her mother's insurance for her injuries after an auto crash. The defendant in this case was Loya Insurance Company. Lilia Mendoza settled with the tortfeasor and brought a claim for UM/UIM. Loya Insurance attempted to settle the UIM portion of the case and argued that Ms. Mendoza had validly rejected stacked UM/UIM coverage. (The rejection of UM/UIM coverage is controlled by New Mexico's Uninsured Motorist Act, NMSA 1978 Section 66-5-301).
In previous cases similar to this one, valid rejections of UM/UIM coverage included the following:
(1) Offer the insured UM coverage equal to her liability limits, (2) inform the insured about premium costs corresponding to the available levels of coverage, (3) obtain a written rejection of UM/UIM coverage equal to liability limits and (4) incorporate that rejection into the policy "in a way that affords the insured a fair opportunity to reconsider the decision to reject" the full amount of coverage to which the insured is statutorily entitled.
Loya Insurance Company argued that it meet all of the above four requirements. But in a previous case, Jordan v. Allstate Ins. Co. forms were provided to the plaintiff in Spanish. Loya Insurance Company did not provide a meaningful offer of UM/UIM coverage as required under Jordan because all forms informing the plaintiff of coverage were in English. Ms. Mendoza could not read, write, or understand English.
Loya Insurance Company argued the following:
• That the insured was offered UM/UIM coverage equal to her liability limits
• Was informed of the premium costs associated with UM/UIM coverage up to her liability limits and stacked UM/UIM coverage
• A written rejection of stacked coverage was obtained
• And the written rejection was incorporated into the insurance policy
Plaintiff argued that because Ms. Mendoza did not understand English in any way, Defendant Loya Insurance Company failed to provide its insured a meaningful offer of UM/UIM coverage. Ms. Mendoza did not know how any rejections affected her rights. Further it was argued that Loya violated its insured's reasonable expectations, provided illusory UM/UIM coverage and violated UPA, and UIPA.
The judge in this case denied Defendant Loya's request to have the UIM portion of the case settled. According to the judge, Defendant Loya insurance Company had not demonstrated it was entitled to judgment as a matter of law.
Now you may be wondering how this might play out in future cases. It is not clear as to whether a Spanish speaking insured can provide a knowing and intelligent rejection when provided with forms in English under Jordan.
In the case, Hernandez v. Marquez, et al., it was determined by Judge Mallot that the insured must be provided with something they could read, understand, and discuss to make an informed, decision on whether they wanted to accept or reject the UM/UIM coverage offered.
As expected Judge Malott ruled in this case that if the insurer knows the insured "cannot understand the form provided, it is pure sophistry to insist that the form still adequately advises the insured of their rights and alternatives."
If an insurance company does not provide adequate documentation in the native language of the insured, it's hardly possibly for the insured party to make a valid decision on their coverage without assistance or without someone intervening on their behalf to translate the information to them. The best way to argue whether this if fair is by realizing that it's unlikely a court would agree that a party only speaking Spanish would understand legal proceedings that were conducted in English without a translator.
The goal is that there will be a definitive answer in the future and that insurance companies will be willing to provide such documentation in the proper language to make fair for a party that is speaking a language other than English.
It is good for attorneys of all types to be aware of such an issue as this in order to properly handle it for their client before it affects the outcome of a case.
If you or someone you know need representation on a personal injury matter in New Mexico please don't hesitate to contact us at (505) 242-7200 or reach out in the chat at the bottom right hand corner of the screen. You can also fill out our contact form here.
Attorney Gina Downes of the Davis Kelin Law Firm is credited with investigating and determining whether a Spanish speaking insured could reasonable accept or reject UM/UIM coverage by only receiving forms in English instead of their native language. Gina is an Associate Attorney at Davis Kelin, read her bio here.