Average Semi Truck Accident Settlement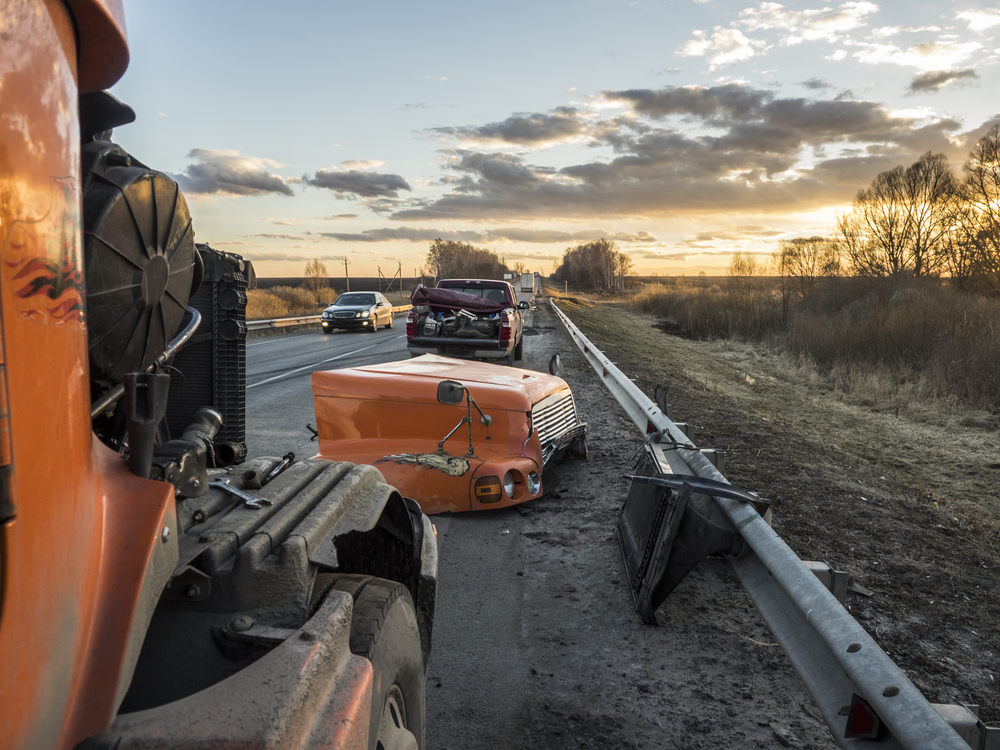 Most accidents involving a motor vehicle settle out of court. But for an accident to settle out of court, the parties involved must agree who was at fault in the accident and how the accident happened. Truck accidents regularly involve more issues than just typical car accidents.
Semi Truck accidents can take longer to settle due to complex issues in the case. Some cases involving a disagreement over who is at fault go to a trial in court and are hotly contested. Not all semi truck accidents are the truck drivers fault, just because they are driving the larger vehicle.
Semi Trucks can cause more damage and injuries than a regular car but that does not automatically mean they are at fault. A truck makes it harder to see other vehicles making unsafe lane changes and the driver is less able to respond to sudden emergencies.
Damage of property after an accident is often beyond physical repair and because of this the settlement, if there is a settlement it will be much higher than a regular car accident.
Many factors are taken into account to determine a settlement for a truck accident. The scene of the accident and its subsequent investigation is important in determining a settlement amount. Insurance companies of the truck driver will try to pin the blame on the injured party in hopes of avoiding a costly payout. Witness statements will help the investigation go smoothly.
The Federal Motor Carrier Safety Administration requires truck drivers to have at least the minimum amount of liability coverage. Trucking companies however usually opt for the lowest amount of coverage they can get. For non-hazardous goods moved in vehicles less than 10,001 pounds, the minimum liability insurance a trucking company must have is $300,000. For non-hazardous goods moved in vehicles greater than 10,001 pounds the minimum is $750,000 and for hazardous materials moved by private carriers the minimum is $5,000,000. Most commercial trucking companies require a minimum of $1,000,000 in coverage to move materials.
According to a study, 42% of truck crash settlements paid exceeded these minimum insurance requirements.
A settlement will result from a combination of factors including severity of injuries sustained in the accident, lost wages, compensation for lost earnings, pain and suffering, medical expenses, loss of companionship and property damage. But generally settlements can result from just a few hundred thousand dollars to a couple million.
If you have been injured by a semi truck in New Mexico, we can help. We are Albuquerque's Premier Personal Injury Law Firm taking cases throughout all of New Mexico. We understand the pain you may be going through and are here to fight for you. Don't let a big trucking company get away with injuring you. Trust the Davis Kelin Law Firm and our team of Super Lawyers. We can be reached at (505) 242-7200.