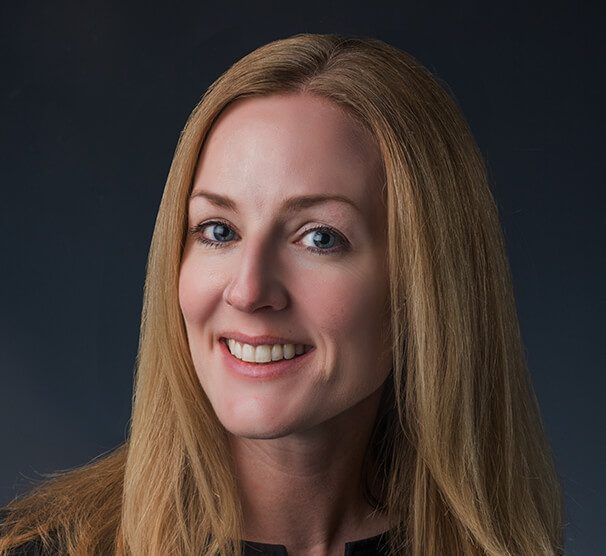 Ellen Geske
Trial Lawyer
Ellen Geske joined the Davis Kelin Law Firm in January 2023. She works primarily in the areas of medical malpractice, legal malpractice, catastrophic injury, wrongful death, and insurance bad faith.
Background:
Ellen came to New Mexico in 2006 and has called it home ever since. Before living in New Mexico, Ellen received her undergraduate degree from Southern Illinois University in political science, with a minor in German studies. After graduating from Southern Illinois University, Ellen moved to New Mexico, where she worked, among other jobs, as an application/reporting analyst for an ophthalmic practice.
Eventually, Ellen enrolled in law school at the University of New Mexico School of Law, where she ultimately graduated cum laude. During law school, Ellen served on the board of the Student Health Law Society, competed in the National Health Law Moot Court Competition, served on the University of New Mexico Health Sciences Center's Bio Ethics Committee, and clerked for a medical malpractice defense firm.
Career Overview:
Following law school, Ellen practiced at a medical malpractice defense firm, where she learned her heart was not in defense work and she was better suited for representing plaintiffs rather than defendants. With this realization, Ellen left to clerk for the Honorable C. Shannon Bacon at the New Mexico Supreme Court to develop her analytical skills. While at the Court, Ellen fine-tuned her writing and research skills and developed a passion for legal analysis and writing.
After her clerkship, that passion resulted in Ellen obtaining a published opinion in the area of health law and representing several clients in an appellate capacity, along with representing clients in the areas of legal malpractice, health law, personal injury, and employment matters. Currently, Ellen serves on the Board of Editors for the New Mexico Trial Lawyer Journal and the New Mexico Women's Bar Association. She cares deeply about women's issues and supporting the people of New Mexico.