Davis Kelin Law Firm Wins Settlement For Silver City Charter School Plane Crash Victims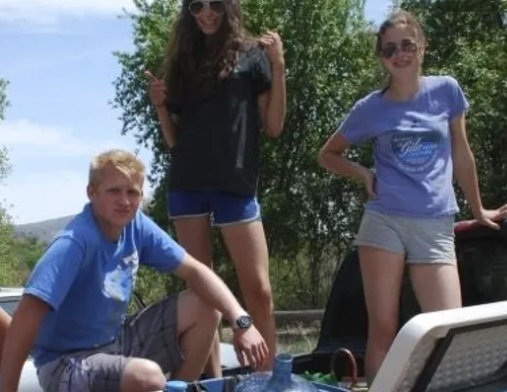 On May 23rd, 2014, three Aldo Leopold Charter School students were killed in a plane crash in Silver City, New Mexico. Ella Jaz Kirk, Michael Mahl and Ella Myers were killed as a result of a pilot named Peter Hochla. The students science teacher Steve Blake made a grave mistake by trusting Dr. Hochla to fly his students over the Signal Peak area of the Gila Wilderness for a field trip. The students wanted to observe the burned area from the recent fire and were unable to secure a flight to see the area with any other pilot. Mr. Blake never investigated Peter Hochla's flying history, nor did he know Dr. Hochla was an inexperienced pilot. As a result, the flight took place that day on May 23rd and three young students' lives were lost as a result of Dr. Hochla's poor decision to fly with a lack of necessary experience to safely operate an aircraft.
Due to the tragic accident, Aldo Leopold Charter School and Peter Hochla's estate were held responsible and were required to settle after litigating for a year with the Davis Kelin Law Firm, in Albuquerque, New Mexico. As part of the settlement, the school director Eric Ahner acknowledged in a signed letter that Aldo Leopold Charter school had some responsibility in the tragedy that took the lives of 2 sixteen year old students and 1 fourteen year old student. Aldo Leopold Charter school held an information session for the school's faculty, staff and governing council explaining the causes and conditions leading up to the crash. The 3 families received a total of $750K and an additional undisclosed amount from Peter Hochla's estate.
This settlement changed how Aldo Leopold Charter School would handle the safety aspects of field trips in the future. Parents expect their children to be safe at school. In the case of the three students' family, they were blindsided by the schools lack of ability to protect their kids at school. Aldo Leopold Charter School had a legal responsibility to the parent once their children was dropped off at school. The school was required to use only safe, reliable modes of transportation. Poor judgment by science teacher Steve Blake opened up Aldo Leopold Charter School to legal issues as soon as he entrusted in the outside help of Peter Hochla. There was no reason for Steve Blake to believe Pete Hochla would be able to provide safe transportation, nor did Steve Blake allow the school to approve Hochla and his plane before takeoff. Peter Hochla had no reason to be concerned for the school or the three students because he was not an employee of Aldo Leopold Charter School. Mr. Blake's negligence proved to be deadly. Had Mr. Blake investigated Dr. Hochla's flying experience he would have learned of his inexperienced as a pilot and that his own instructors considered him dangerous. Dr. Hochla had destroyed a plane in a previous flight before this deadly incident.
Dr. Hochla was not qualified to fly students, and teacher Steve Blake was unaware of this fact. Dr. Hochla also did not have enough experience to fly a charter plane, which in this case is the only aircraft safe to fly students. Mr. Blake's decision to allow his students to fly with Dr. Hochla directly impacted Aldo Leopold Charter school where Mr. Blake was employed. Even if the plane had taken off safely and landed safely, Mr. Blake failed to ask the school for permission in allowing for his students to fly with Dr. Hochla. Had Mr. Blake sought out the schools permission, they would have likely not allowed the students to fly with Dr. Hochla and thus the crash would have been prevented. Even more troubling was the fact that many other pilots had decided to cancel flights that day due to heavy crosswinds, but Dr Hochla chose to fly anyway. Neither Dr. Hochla nor his aircraft were capable of landing in the heavy crosswinds on that day. The U.S. Forest Service cancelled flights on May 23rd as well.
The Davis Kelin Law Firm worked diligently to hold Aldo Leopold Charter School and Peter Hochla's estate responsible for this terrible tragedy. In the lawsuit against Aldo Leopold and Hochla's estate, Davis Kelin settled for the maximum amount by law against the school.
The Davis Kelin Law Firm leads by example, working to change the behavior of the wrongdoer. In this case, we forced the school to change how they handled school trips going forward and provided training for the school. In addition, we obtained all the insurance money available from Dr Hochla's estate and obtained additional money from his estate. Lastly, we hired a filmmaker to create a settlement movie for the defendants which maximized the amount of damages. The filmmaker and families' victims put together a feature link firm in an effort to save the Gila River. The project is called Heart of the Gila and can be viewed here.
As part of the settlement, Aldo Leopold Charter school issued a letter of reprimand for science teacher Steve Blake who organized the trip and allowed the students to board Dr. Hochla's plane.