Long-Term Care Facilities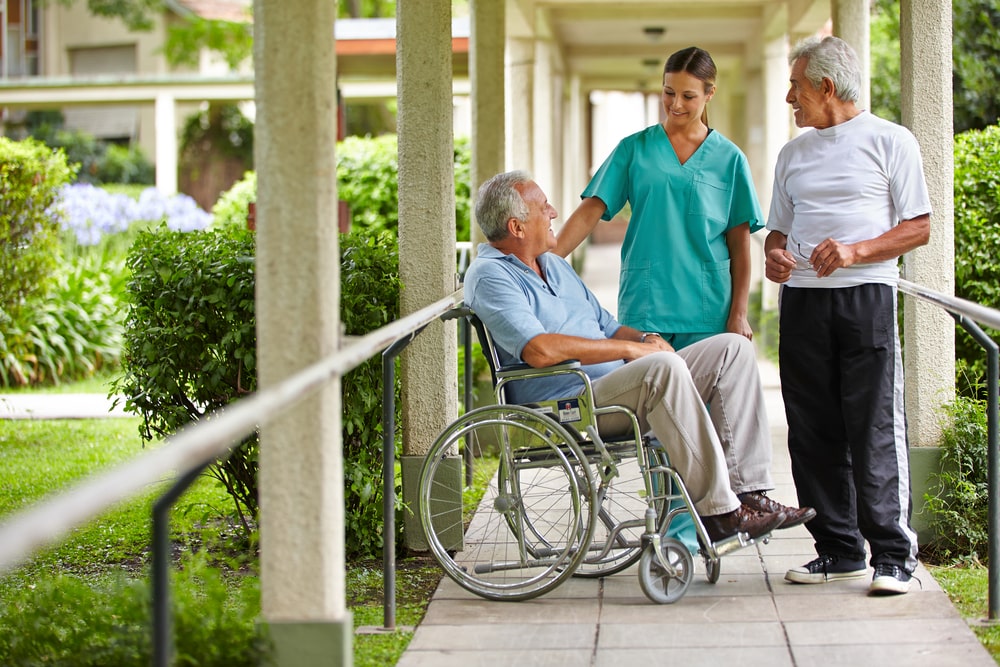 Are you on Medicare and living in a nursing home? It's a good idea to know how well you will be taken care in long-term care facilities by knowing what your nursing home is rated. Skilled nursing home facilities participating in Medicare must meet specified requirements under 42 CRF Part 483, Subpart B to receive payment under Medicare and Medicaid programs.   Certification is granted through a state surveyor completing a life safety code survey and Standard Survey, which are not announced to the facility in advance.   "Certification of Compliance" means that a facility is in compliance with federal standards, or if not in compliance, the state may recommend certain appropriate enforcement actions to the State Medicaid agency or regional office of Medicare.  Ultimate approval comes from Center for Medicare and Medicaid Services (CMS).
CMS has a five-star quality rating system to help patients and families compare nursing homes and compliance with federal quality standards.   Nursing homes with 5 stars are believed to above average and nursing home with a 1 star are considered below average.  CMS also rates the homes in three categories: Health inspections(the three most recent investigations generated as a result of complaints); Staffing (number of hours of care provided on average and care needs of patients); Quality Measures (17 different clinical and physical measures that indicate how well a home is caring for its residents physical and clinical needs).  More information is available at www.cms.gov
Are you concerned that you or a loved one may have been mistreated in a nursing home recently? The Davis Kelin Law Firm is at the forefront of protecting your rights as a patient and getting your or your loved one the treatment that you deserve. If you have been mistreated in a manner that you believe deserves legal recourse visit our nursing home abuse page or speak to our attorneys by calling (505) 242-7200.