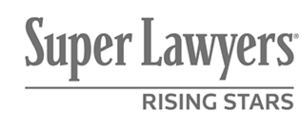 Zackeree Kelin is proud to announce he has been selected to the 2019 Southwest Super Lawyers List. His excellence in practice has been recognized in years past while at the Davis Kelin Law Firm. Zackeree Kelin is an outstanding attorney who cares deeply about his clients. Zackeree brings a detailed background in civil rights law to the table and is a master at his profession. Zackeree takes the time to find the best outcome when representing clients throughout the State of New Mexico.
Super Lawyers are considered the highest rated lawyers available for representation and continue to meet and exceed the level of superiority in the law industry. He has taken on the challenge of representing hundreds of families that were victims of wrongdoing. Zackeree is an expert in personal injury, medical malpractice, civil rights, and complex litigation. You would be hard pressed to find comparable results to Zackeree for representation anywhere else in New Mexico.
The Super Lawyers service provides lawyer ratings for selected lawyers across the United States. Zackeree along with his partner Ben continue to deliver results that his clients are satisfied with by sticking to the fundamentals that helped form the Davis Kelin Law Firm. Only 5% of attorneys in the Southwest United States receive Super Lawyer distinctions, which is why the Davis Kelin Law Firm has become a well know legal service to represent disadvantaged clients.