3 Patients Die Under Former New Mexico Doctor's Care Who Was Given Second Chance After 5 Malpractice Claims In 5 Years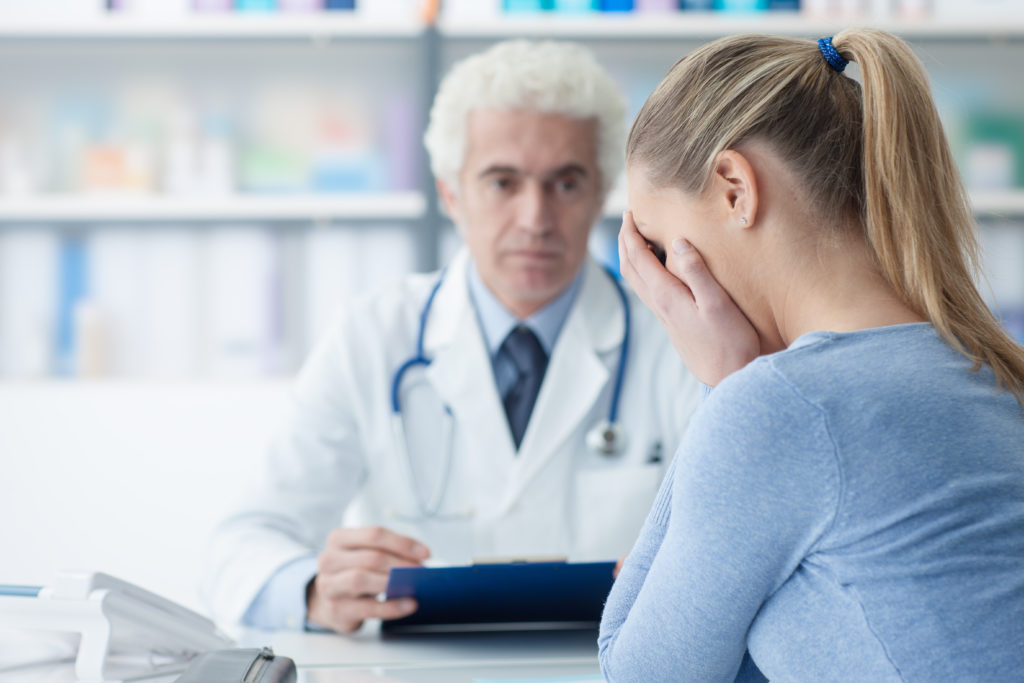 Finding a good doctor and hospital for treatment is not an easy thing to do. It's even harder to find a hospital that does not have a significant amount of bad history from its treatment and doctors. Take for example the 163 patients that had a malpractice case against them as a result of treatment in 2006 by receiving care at the Indian Health Service hospitals. Out of those 163 patients that received treatment, 66 of them died in the care of the hospital. This is an extreme amount of deaths in such a short period of time for one hospital.
According to the Wall Street Journal, 171 doctors were named in the lawsuit that were involved in negligent care at Indian Health Services. All 171 of the doctors were cleared to treat patients despite not having the qualifications or background to administer treatment. Of the 171 doctors listed, 3 had criminal convictions, 18 had revoked medical licenses and 33 had multiple medical malpractice claims against them either currently or in the past.
The Indian Health Services hospital has the resources, personnel and standards as a hospital to raise clear red flags over these doctors before allowing them to treat patients. Instead, they were allowed to treat patients and in almost all cases the patients had no idea that the doctors who were treating them had many red flags attached to their name.
Indian Health Services is known for giving second chances to doctors from all across the country. One very troubling example is a doctor whose surgical career ended in Las Cruces, New Mexico after he operated on a patient's abdomen and the patient later died as a result of the surgery. This particular doctor had 5 malpractice settlement within 5 years. Yet Indian Health Services allowed the doctor to continue work for the 2.6 million Native Americans that are provided service through Indian Health Services. The doctor had his medical license suspended for deficits in judgement while providing care to patients. 3 patients died at Indian Health Services as the result of the doctor having been given a second chance. Very few examples exist of doctors not having terrible outcomes through Indian Health Services after committing medical malpractice in the past. In fact, Indian Health Services is known for hiring doctors with a shady past. The US government had to pay out $1.8 million in malpractice claims alone after the doctor was finally no longer at Indian Health Services as an employee. Meanwhile the former New Mexico doctor retired to avoid further scrutiny connected to his name.
This is why it is important to vet your doctors ahead of time and consider the possible consequences of choosing a doctor that has a bad reputation or endless negative reviews. One way to check on a doctors past is to simply visit Federation of State Medical Board's Physician Data Center and it will provide you with the doctor's board certifications, education, list of states where the doctor is actively licenses and any actions taken against the doctor in the past. Making an account on the Federation of State Medical Board's Physician Data Center is easy and provides very valuable information as you search for the very best doctor for your treatment needs.
Indian Health Services has failed its patients by providing doctors with a history of numerous malpractice claims against them. IHS' standards should have flagged the doctors past medical mistakes and prevented them from fatally or critically injuring more patients during treatment. Instead, they provide bad doctors with a place to commit further malpractice.
A typical doctor in good standing will usually have only 1 malpractice claim against them over a span of 20 years. Indian Health Services made the mistake of giving doctors with many malpractice claims a second chance. Hospitals following due diligence would have worked to prevent any more serious or deadly malpractice from happening.
If you have been seen by a doctor with a history of medical malpractice consider chatting with one of our attorneys to discuss your treatment. The Davis Kelin Law Firm can be reached at (505) 242-7200. Our experienced attorneys have lengthy experience in testifying in cases when a doctor was negligent. We have an extensive amount of tools to use in litigation when it comes to malpractice at the hands of a negligent doctors. You may be unaware of the malpractice committed against you if you do not have obvious signs of negligent treatment. If you are sure that your doctor committed malpractice do not hesitate to speak to any attorney immediately as it is important to get a remedy for the situation while holding the doctor accountable for his actions. The Davis Kelin Law Firm makes a difference in New Mexico and across the United States by holding doctors accountable for very costly and dangerous malpractice.